Sumi and Indigo Dyed T-Shirts



If you are into Japanese selvedge denim, it's quite likely that you appreciate well-made garments in general. For years, we struggled to find a t-shirt that would rival our denim in quality. Too often, t-shirts are made of flimsy materials and are dyed with cheap chemicals. We set out to change that and engineered fabrics from scratch that would tackle both these issues and present you with three options.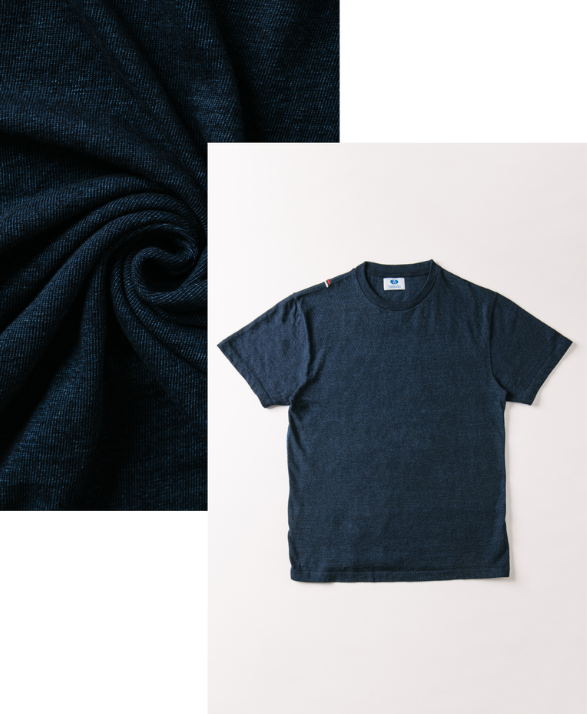 The Heavy Shinkai (深海) T-Shirt, HSS, is dyed with natural indigo and we rope dye it just like we do our denim. It is made from a slub yarn that intentionally creates thinner and thicker parts to evoke a feeling of hand-spun yarn. This results in a unique look with a lot of texture. We used a count 8 yarn which is fairly thick for a t-shirt – the t-shirt equivalent of an 18oz selvedge denim. This sturdy material will withstand countless washes and keep its shape. We used different shades of natural indigo to rope-dye this fabric which gives it significant variations of dark blue tones with lighter blue freckles within – it reminds us of waves in the ocean, which is why we called it Shinkai (深海), the Japanese word for the deep blue sea.

Japanese t-shirts, as many of you have probably learned the hard way, are sized for Japanese customers which means they are quite short and very slim. Our t-shirts have a balanced cut, a bit longer, relaxed shoulders, a slightly wider body and are available from S to XXL to make sure various body types can enjoy this fabric and fade it for years to come.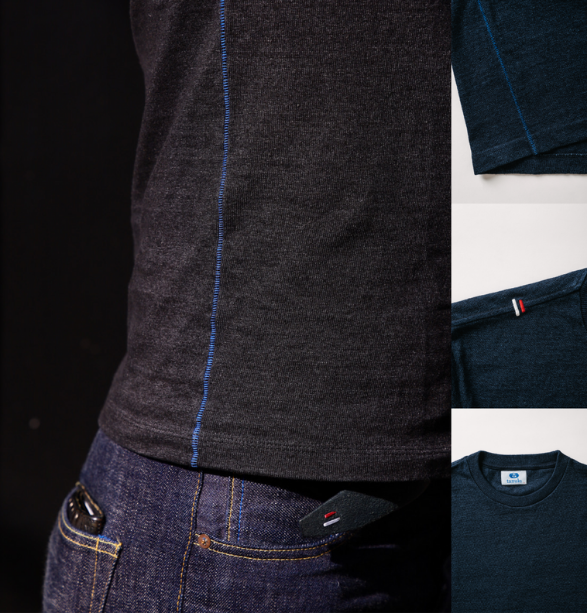 With the GYOTEN (暁天) GYS, you get the exact same quality, fit, and details but in black. This very textured fabric is pigment-dyed with Sumi (Japanese black ink) and will fade lovely over time to a dark grey. As many of you probably know, there aren't too many black fabrics that are rope-dyed as it is very labour and cost-intensive to change the dye tanks in the mills, which are usually filled with indigo. Like all of our fabrics, this material is entirely made in Japan – spinning, rope dyeing, knitting, and processing are all done in a small Japanese mill. Tanuki has christened Gyoten (暁天): the night before down.
For all of you looking for a more relaxed fit, the Light Shinkai (深海) LSOS makes for a great alternative. For this oversized silhouette, we had to go back to the drawing board. The heavy Shinkai or Gyoten would not drape nicely, which is key for an oversized fit. The shoulders dropped shoulders, cropped body, and longer sleeves require a fabric with more flexibility. The light Shinkai is rope dyed in natural indigo and we found a count 5 slub yarn, giving the fabric the necessary lightness without compromising on durability. This t-shirt is exclusively available in our webshop and pays homage to Japanese streetwear, the skaters, graffiti artists, and musicians who have always been part of our DNA. The LSOS is available in S-XL.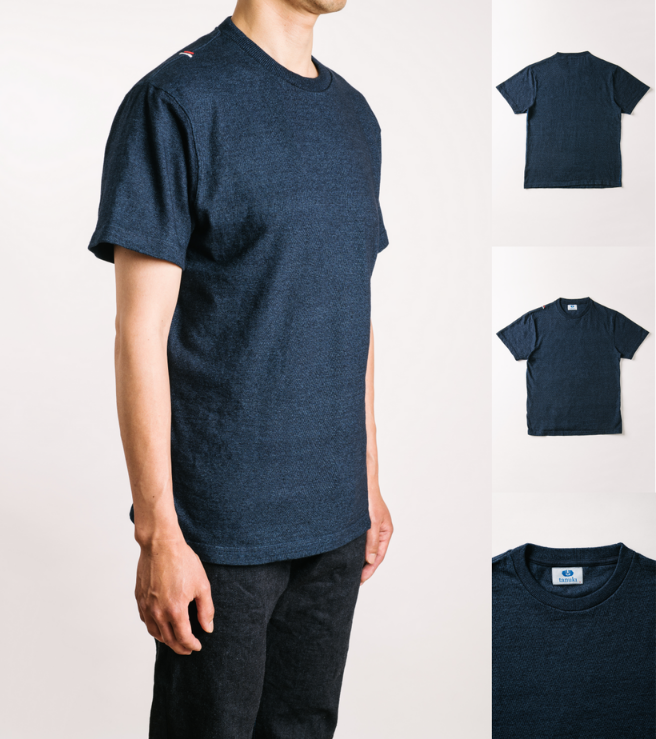 All of our t-shirts are built to last to the highest standard in Japan. These are truly engineered to stand the test of time. The chunky blue side seam looks great but there's a hidden seamline on the inside of the tee as well, giving these shirts an extra layer of protection. The reinforced ribs at the neck and the chain stitch along the shoulder are not just subtle hints to how we make our jeans, they also make these garments more durable. And with all our pieces, you will the the "Ni" (二) embroidered on the right shoulder - the Japanese character for the number two and a symbol representing tradition and change.



If you are a first-time buyer, use the discount code TRANSFORMYOURBEING for 10% off your first order.

---